September 7, Monterey, CA. – PR1/Mathiasen Motorsports is back to racing this weekend with drivers Ben Keating and Mikkel Jensen, with the 'extra' motivation of racing at the team's home turf, WeatherTech Raceway Laguna Seca for the 7th round of the 2021 IMSA WeatherTech SportsCar Championship.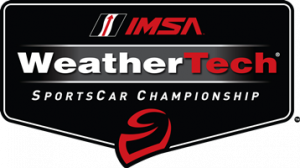 "W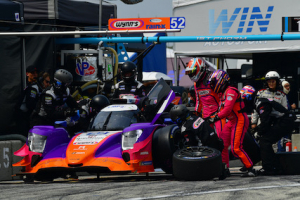 e have two races left the IMSA LMP2 Championship season, and we are going into PR1 Mathiasen Racing's home turf! I think this matters a lot at Laguna Seca." said Ben Keating. "This track is always so tricky to figure out a great set up for, and I believe PR1 has the 'special sauce'. Mikkel and I have both raced here before in GT cars, and I think this is one of the tracks where that knowledge can legitimately transfer to the prototype. I think we will be up to speed quickly, and I expect for us to have a good race."
"We have a small lead in the Championship, and I would feel much better if we could extend the lead a little more before going into Petit Le Mans. I think being with PR1 going into a race on their home track is about the best advantage you can ask for in the LMP2 class. I am ready to go racing!" finalized Keating.

"I'm very much looking forward to Laguna Seca, one of the first race tracks I remember as a child from the video games." said Mikkel Jensen. "I raced there once, and it was awesome! It's a tough track with low grip, but a lot of fun, as there is no room for mistakes due to all run-off being gravel and not grass nor asphalt.", he added.
"It will be my first time in the LMP2 on the track, so I hope I can adapt to it quickly. Together with the endurance races this season, this race is definitely one we want to win as it it the team's home race. Let's do it!", Jensen finalized.

"Since the LMP2 class no longer participates in the Long Beach race, Laguna Seca has by default become our home track and one of my favorite road courses." said team principal, Ray Mathiasen. "Over the years we have had great success here and I look forward to once again tackling the corkscrew. With only two races left in our season it's important that we maximize our points here to maintain our lead in the pursuit of another Championship in 2021.I'm confident that the team is ready for successful weekend in Monterey.", he concluded.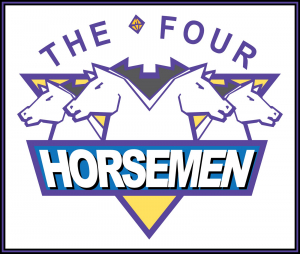 "We are very much looking forward to this year's Laguna event! We've had good results here over the years and we are very anxious to continue that this year as well." said, Bobby Oergel, team principal. "It's great to be racing so close to home for us, we only get this chance once per season and it will be so nice to have our families and friends able to join us this year."
"Ben and Mikkel along with the crew have been working very hard to put another check in the win column. The weather is usually pretty stable and dry, aside from the usual morning fog. Sunday can't come soon enough for us!" Oergel concluded.
Track action begins Friday September 10th, with one hour-long practice session at 7:30 p.m. EDT. On Saturday September 11th, one last practice session will be held, followed by Qualifying at 4:05 p.m. EDT.
Race day will begin with a 20-minute warm-up on Sunday, September 12th, at 11:45 a.m. EDT. The Hyundai Monterey SportsCar Championship Race will go green at 4:10 p.m. EDT. Live coverage will be available via IMSA Radio on IMSA.com and TrackPass. Coverage on NBC Sports will come Tues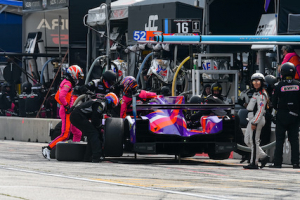 day, September 21st at 3:00 p.m. EDT in the USA. For more information click here.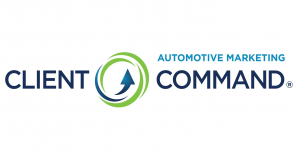 Wynn's® USA has built a reputation on pushing the boundaries of endurance, speed and performance for over 80 years. With a range of additives to prevent and solve problems that affect the operation of the engine, using Wynn's® for preventive maintenance is the alternative to expensive mechanical repairs and maintaining optimal engine performance. That's why those who demand the best depend on Wynn's®.
ABOUT RAIN X.
For the last 40 years, Rain‑X® has provided drivers with products to help them outsmart the elements. With our Original Glass Treatment™ water beading technology, Wiper Blades and

Glass Cleaners; Rain‑X® leads the automotive aftermarket in glass care.
In recent years, the Rain‑X® portfolio has expanded to include other types of car care products such as our Car Washes, Waxes, Bug & Tar Removers, and Headlight Restoration Kits. All Rain‑X® products are designed to help keep our customers a confident step ahead of Mother Nature on the road.
https://racingspeedmotorsport.com/wp-content/uploads/2021/06/fd1c6f003888f93156d50b22c7fb40f7-scaled.jpeg
695
2560
Roberto Beretta
https://racingspeedmotorsport.com/wp-content/uploads/2021/02/Logo_RacingSpeeda.png
Roberto Beretta
2021-09-08 16:51:45
2021-09-08 16:55:15
IMSA