R1/MATHIASEN MOTORSPORTS SET TO BEGIN EUROPEAN JOURNEY TO LE MANS IN COLLABORATION WITH TECH1 RACING.
For Immediate Release
April 20, Francorchamps, Wallonia, Belgium.- PR1/Mathiasen Motorsports will begin their European adventure in the 2021 FIA World Endurance Championship, in collaboration with Tech1 Racing. PR1 Motorsports will take part in three events of the WEC Calendar, starting with The Prologue next week, followed by Total 6 Hours of SPA-Francorchamps, and culminating with the legendary 24 Hours of Le Mans in August. The lineup for the #24 PR1 Motorsports / Tech1Racing LMP2, is composed of Patrick Kelly, Simon Trummer and Gabriel Aubry.
By winning the Trueman Aiken 2020 Championship, Patrick Kelly and PR1/ Mathiasen received an invitation to race the 24 Hours of Le Mans race.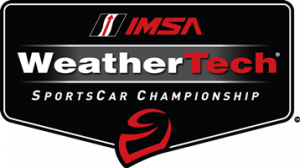 The official WEC pre-season test, which is known as The Prologue, will get underway at the SPA-Francorchamps circuit, next Monday April 26 and Tuesday April 27th, with 4 free practice sessions. For more information on The Prologue time table and scoring, click here.
Patrick Kelly
Driver
#24 PR1/Mathiasen Motorsports / Tech1 Racing
"For over 20 years now I have watched the entirety of the 24 Hours of Le Mans each year. I have long dreamed of going to the race as a driver or even a spectator. Now, I am going to the race as a driver in the coolest car I've ever driven! And, I cannot imagine a better way to go than with the team that made winning the IMSA Championship and earning the invitation to Le Mans possible! Whatever the outcome, I feel very fortunate for the opportunity!"
Simon Trummer
Driver
#24 PR1/Mathiasen Motorsports / Tech1 Racing
"Really looking forward to the challange ahead. I'm realy happy to share the car with Pat and Gabby for those two big events. It's a special feeling for me to bring the achivement from last year, to the Europe ground."
Gabriel Aubry
Driver
#24 PR1/Mathiasen Motorsports / Tech1 Racing
"It's a pleasure to be back with PR1 Mathiasen, this time in Europe. We will be supported by another team I know very well such as Tech1 Racing, and we will carry over the great work done in Barcelona last week. Our line up is strong and our goal is to grab the pro-am win in Belgium!"
Sarah Abadie
Team Principal
#24 PR1/Mathiasen Motorsports / Tech1 Racing
"Life is an amazing journey! We worked in Formula Renault 2.0 single seatter with Gabriel in 2016 & 2017 and we crossed paths with Simon in GP3 in 2010! I'm very impatient to meet Patrick, such passionnate person. It will a very strong line up and an exciting program!"
Ray Mathiasen
Team Principal
#24 PR1/Mathiasen Motorsports / Tech1 Racing
"I can trace the beginning of my interest in motorsports racing all the way back to seeing the Steve McQueen movie on Le Mans. What an honor it is to see PR1/Mathiasen on the entry list for this years race, The invitation that Pat received to participate in this year's race and his selection of our team to help just might be the ultimate prize from winning the LMP2 championship last year. I'm glad that Pat has also selected Simon and Gaby, two of the other drivers that helped us win the championship, to join him for the 24 hour race. I wish them great success. I can now mark one more item off my 'bucket list'.
Our participation next weekend at the 6 hours at Spa-Francorchamps will provide a great opportunity for the team to prepare for Le Mans. We may even surprise the competition."
Bobby Oergel
Team Principal
#24 PR1/Mathiasen Motorsports / Tech1 Racing
"I am very excited to begin our road to LeMans efforts with this great group of drivers and new team affiliation with Tech1 Racing. To have the opportunity of assembling our alumni drivers who also have previous history with both teams is amazing. Pat, Gabby and Simon are a great combination and I couldn't be happier to be able and work with them all in one car again. Everyone at Tech1 Racing has been very helpful and thorough in making this collaboration possible and I can't thank them enough for this opportunity in our first European racing experience for our PR1/Mathi
https://racingspeedmotorsport.com/wp-content/uploads/2021/02/Logo_RacingSpeeda.png
0
0
Roberto Beretta
https://racingspeedmotorsport.com/wp-content/uploads/2021/02/Logo_RacingSpeeda.png
Roberto Beretta
2021-04-22 07:23:40
2021-04-22 07:32:04
FIAWEC