Watkins Glen, NY – PR1/Mathiasen Motorsports will resume the racing activity for the IMSA WeatherTech Championship at the Sahlen's Six Hours of The Glen to be held this upcoming weekend.
The No. 52 ORECA LMP2 will be driven by Ben Keating, Mikkel Jensen and Scott Huffaker. The historic six-hour battle will take place on the 3.4-mile Watkins Glen International circuit. Track action begins Friday June 25th, with one hour-long practice session at 4:20 p.m. EDT. On Saturday June 26th one last practice session will be held, followed by Qualifying at 11:50 a.m. EDT.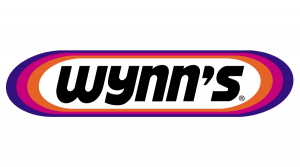 Race day will begin with a 20-minutes warm-up on Sunday, June 27th, at 8:00 a.m. Racing will go green at 10:40 a.m. to kick off the Sahlen's Six Hours of The Glen. Live coverage is available via IMSA Radio on IMSA.com and TrackPass on NBC Sports Gold in the USA.
Ben Keating


Driver
#52 PR1/Mathiasen Motorsports Oreca 07 LMP2
"Very excited about the 6 hourr race at Watkins GIen. I think driving the LMP2 at this track will be magical. It is so different than the other tracks we've driven. Very smooth surface, lots of elevation changes. I think the LMP2 car will be quite a thrill.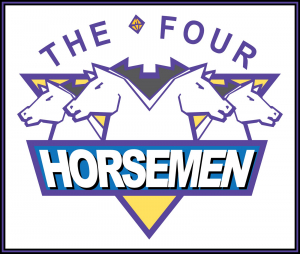 We want a clean race. Clearly the goal is to leave the weekend with the lead in the Michelin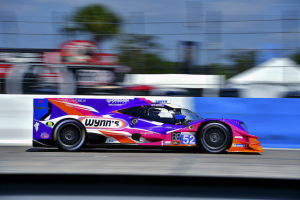 North American Endurance Cup and also the season long IMSA Championship. However it won't be without challenges… none of our 3 drivers have ever driven this car at this track. Luckily, I have raced here before, but neither Mikkel or Scott have ever even driven at Watkins Glen. This is a tall order!! And what's makes it worse is that we only have two different 1-hour practice sessions before the race. It will be very difficult for all 3 of us to feel comfortable by sharing only 2 hours. If there happens to be a red flag during practice then we are in bad shape.
I have high expectations and high hopes. But I think all of us will still be fine tuning our driving within our opening stint in the car. I am excited about the event because I have such high faith in the PR1 team and my co-drivers."

Mikkel Jensen
Driver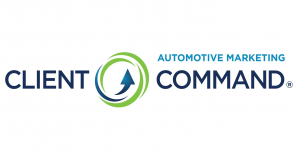 #52 PR1/Mathiasen Motorsports Oreca 07 LMP2
"It will be my first time at Watkins Glen, so super excited about that one. Heard only positive things about the track from others, including Bobby, that says I'll love it! I Hope he's right. As usual sim preparations are going on and the team is sharing it's thoughts and data from past experiences on the track. With the great line up we have, it would be wrong to not aim for a win at every race in this season. So that's the clear goal for the Sahlen's Six Hours of the Glen too!"
Scott Huffaker
Driver

#52 PR1/Mathiasen Motorsports Oreca 07 LMP2
"I'm very excited to get the weekend started at Watkins Glen. I can't wait for the first practice to begin! Hopefully all the hard work and preparation that we have done pays off and we end up with another win!"
Ray Mathiasen
Team Principal
#52 PR1/Mathiasen Motorsports Oreca 07 LMP2
"It's great to finally return to racing in LMP2 after more than a three month gap since our last race in Sebring where we finished P1. The competition will be tough but I believe we will be well prepared to defend our points leadership for the next two weekends. Mikkel, Ben and Scott and the entire support team are ready to continue our pursuit of another championship in 2021. Two consecutive weeks of racing at Watkins Glen should be fun!"
Bobby Oergel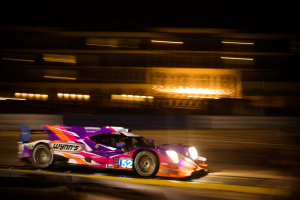 Team Principal
#52 PR1/Mathiasen Motorsports Oreca 07 LMP2
"It's been a longtime between races but I must say it went by pretty fast for us here at PR1. It will be nice to get back to the competition especially at such a great track as Watkins Glen. We are very much looking forward to a smooth and productive event like Sebring was. The crew is ready and excited to get to upstate NY!"
ABOUT WYNN'S®.
Wynn's® USA has built a reputation on pushing the boundaries of endurance, speed and performance for over 80 years. With a range of additives to prevent and solve problems that affect the operation of the engine, using Wynn's® for preventive maintenance is the alternative to expensive mechanical repairs and maintaining optimal engine performance. That's why those who demand the best depend on Wynn's®.
ABOUT RAIN X.
For the last 40 years, Rain‑X® has provided drivers with products to help them outsmart the elements. With our Original Glass Treatment™ water beading technology, Wiper Blades and Glass Cleaners; Rain‑X® leads the automotive aftermarket in glass care.
In recent years, the Rain‑X® portfolio has expanded to include other types of car care products such as our Car Washes, Waxes, Bug & Tar Removers, and Headlight Restoration Kits. All Rain‑X® products are designed to help keep our customers a confident step ahead of Mother Nature on the road.
Fonte: PR1 Mathiasen Motorsport
https://racingspeedmotorsport.com/wp-content/uploads/2021/06/fd1c6f003888f93156d50b22c7fb40f7-scaled.jpeg
695
2560
Roberto Beretta
https://racingspeedmotorsport.com/wp-content/uploads/2021/02/Logo_RacingSpeeda.png
Roberto Beretta
2021-06-24 19:45:05
2021-06-24 19:47:08
Imsa