PR1/MATHIASEN MOTORSPORTS HUNGRY FOR A WIN AT THE MOBIL 1 TWELVE HOURS OF SEBRING PRESENTED BY ADVANCE AUTO PARTS
For Immediate Release
March 17, Sebring, Florida.- After a disappointing result at the Rolex 24 at Daytona, the #52 Wynns / Rain-X / Four Horsemen / Max Connect / Client Command / Valkyrie.ai AI Oreca 07 LMP2 will be at full speed in Sebring for the 69th Mobil 1 Twelve Hours of Sebring pr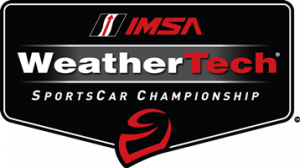 esented by Advance Auto Parts, with drivers Ben Keating, Mikkel Jensen and Scott Huffaker. After starting from the pole at the Rolex 24 in January, a series of mechanical issues and repairs from contact the team finally had to abandon the race 40 minutes before the checkered flag.
Last year class winners at the mythical 12 hours of Sebring, the team is now set and ready to repeat last year's victory. The speed is there, as it was shown after the #52 Wynns / Rain-X / Four Horsemen / Max Connect / Client Command / Valkyrie.ai AI Oreca 07 LMP2 got the first pole position of the year back in Daytona, and now on the bumpy Sebring International Raceway, and facing a 12 hours race, consistency will be the key to get a good result when checkered flag falls.
The Mobil 1 Twelve Hours of Sebring gets underway on Thursday, with three practice sessions, including the famous "night practice" from 7:30 p.m. ET to 9 p.m. ET. Qualifying is at 11:15 a.m. ET on Friday, to set the grid for Saturday's 12-hour race, with the green flag at 10:10 EDT. The Mobil 1 Twelve Hours of Sebring can be viewed through TrackPass on the NBCSN app, and the run to the checkered flag (7 p.m. EDT to 10:30 p.m. EDT) shown live on NBCSN. International viewers can see the entire race at IMSA.tv. For more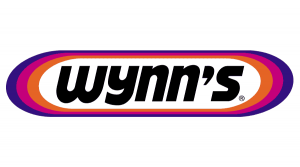 information about this upcoming event, click here.
Ben Keating
Driver
#52 PR1/Mathiasen Motorsports Oreca 07 LMP2
"I am incredibly excited for the 2021 12 hours of Sebring. As a comparison to Daytona, Sebring is so much more physical and violent. Both driver and car are busy for the entire lap without a break to cool down. Brake zones, bumps there in Sebring are legendary. And just the overall focus and energy poured into a stint at Sebring is much higher than most tracks.

I am incredibly excited about our team, but the guys in the pits and my driving teammates. I think we clearly have a good shot to win it, but it will require that we have a clean race. I am working hard to focus on my p
ersonal job behind the wheel and trusting that everyone else on the team is doing their part. It should be exciting.
Additionally, I am super excited that Sebring is basically a home race for Wynn's. The Wynn's headquarters for North America is not too far down the road, and I would love to have a great finish for the whole Wynn's team at this race."
Mikkel Jensen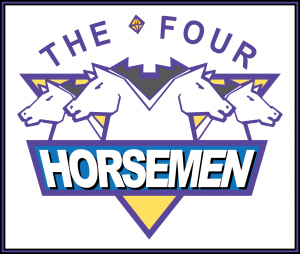 Driver
#52 PR1/Mathiasen Motorsports Oreca 07 LMP2
"Looking forward to this one as I finished second last year and lost it to PR1.. Now I am on the winning team, so I can have a shot at the win too! Sharing the car with Ben and Scott has been great, and I can't wait to get to work with them. Now I didn't win last year, so this year I want to!"
Scott Huffaker
Driver
#52 PR1/Mathiasen Motorsports Oreca 07 LMP2
"I'm excited to come back to Sebring with PR1 after the win last year. We should be able to get up to speed quickly, but we still have plenty of work to do in practice to be fully prepared for the race. I'm confident we have everything we need to succeed."
Ray Mathiasen


Team Principal
#52 PR1/Mathiasen Motorsports Oreca 07 LMP2
"Twelve hours on the Sebring track is a true test of endurance. I'm confident the car will be well prepared and with this group of drivers we should be very competitive. Hopefully, if everything holds together for the twelve hours, we should be able to duplicate our performances at both of the races at Sebring in 2020."
Bobby Oergel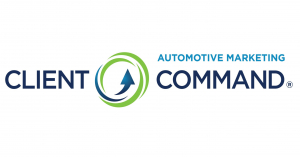 Team Principal
#52 PR1/Mathiasen Motorsports Oreca 07 LMP2
"As a team we are very excited to get back on track after such a strong but sad ending to our last event. The crew has done a great job getting things back for the 12 hour race and we are all looking forward to this one for sure!"
ABOUT WYNN'S®.
Wynn's® USA has built a reputation on pushing the boundaries of endurance, speed and performance for over 80 years. With a range of additives to prevent and solve problems that affect the operation of the engine, using Wynn's® for preventive maintenance is the alternative to expensive mechanical repairs and maintaining optimal engine performance. That's why those who demand the best depend on Wynn's®.
ABOUT RAIN X.
For the last 40 years, Rain‑X® has provided drivers with products to help them outsmart the elements. With our Original Glass Treatment™ water beading technology, Wiper Blades and Glass Cleaners; Rain‑X® leads the automotive aftermarket in glass care.

In recent years, the Rain‑X® portfolio has expanded to include other types of car care products such as our Car Washes, Waxes, Bug & Tar Removers, and Headlight Restoration Kits. All Rain‑X® products are designed to help keep our customers a confident step ahead of Mother Nature on the road.